CAR MAINTENANCE – AUTO REPAIR SERVICES
A Little Know How Can Take Your Car a Long Way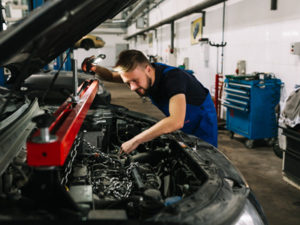 When it comes to routine car maintenance and auto repair services for your vehicle, a NAPA AUTOPRO centre is always your best bet. At Harry's Abbotsford AutoPro, our certified technicians have the expertise, know-how, and state-of-the-art tools to do the job right. They can help you keep your vehicle on the road longer and in good shape so that you can drive with peace of mind.
Our technician's will prepare a maintenance schedule that reflects the manufacturer's recommendations. Keep in mind that all maintenance and repairs made at a NAPA AUTOPRO centre while the vehicle is still under warranty are just as valid and legitimate as if they had been done by your dealer. Best of all, our automotive maintenance work is covered by our comprehensive 12 month/20,000 km Peace of Mind Warranty.
A survey conducted among Canadian consumers a couple of years ago showed that NAPA AUTOPRO centres have the highest level of satisfaction among all shops. Be like them and put your trust in our NAPA AUTOPRO technicians for your vehicle's maintenance and repairs.